A survey during Lothar's workshop "Building up Global Partnerships- Remote!" at Asia's Corporate Innovation Summit 2020 shows that >60% are looking for marketing-, e-commerce- & agents-partners. Those are partner roles which do not need big investments, but create big opportunities. Success is possible with fewer resources, hands-on practices and tech support.
Nothing stays at it was – we have fast innovations going on – new developments, digital solutions, a.s.o.
In the current global situation companies suffer from uncertainties and many suffer from lower customer demand. Leaders have two possibilities: downsizing or finding new markets for products and services. This is the main reason why many companies look outside their home country's market for growth opportunities.
The main topics of our workshop are:
#1 – check before starting
#2 – defining partner roles
#3 – partner search
#4 – remuneration framework
#5 – agreement principles
#6 – managing new partners
Todays partner search is different – no traveling, no physical meetings, no personal checks – different tools make it possible reaching the goals in a changed world.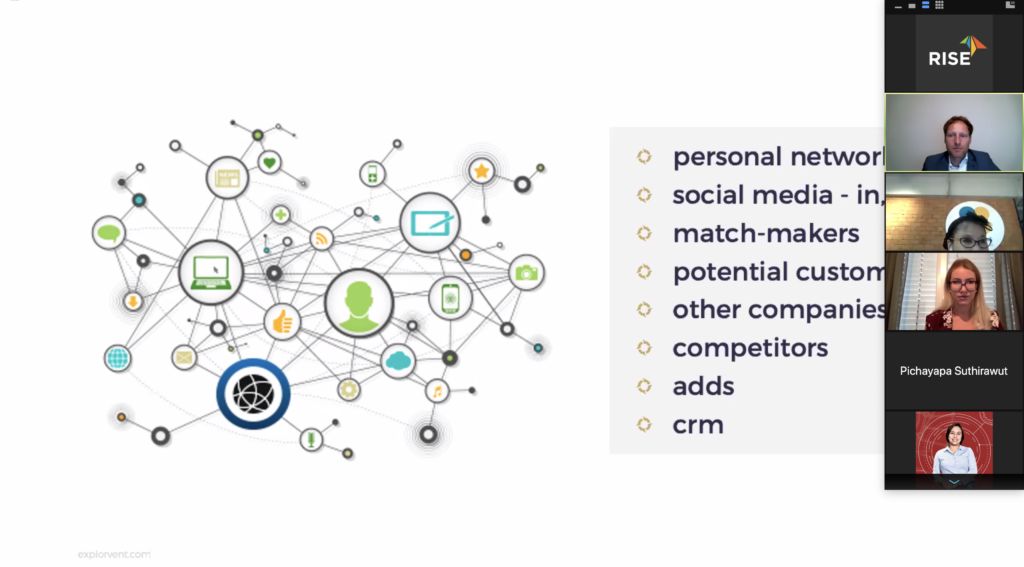 Contact us for further information or if you want to get the notes of the workshop – here.